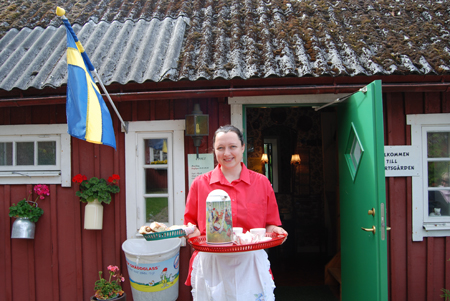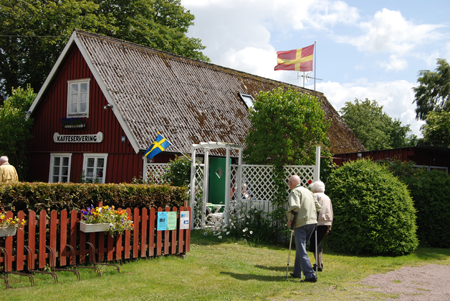 I serve coffee with home-made cakes in a intimate 19th century farm. The farm is situated in the beautiful landscape Kullabygden, along the meandering coastway between Ängelholm and Mölle. A wide range of flowers blossoms at summertime in a wonderful nature. From the café you have 2 min walk to Skälderviken with Bjärehalvön in the background. At christmas time you can experiance an old-fashioned christmas spirit in our abundant decorated farm.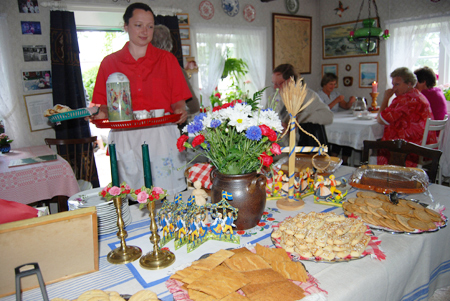 I bake all cakes and biscuits myself in the bakery located on the farm. Every biscuit are all unique handrolled by Diana. No mass production or additional chemicals.
MENU
I serve a plate with four varieties of cakes, one cinnamon bun,
one soft cake and two types of biscuits.
Including one coffee/tea pot / strawberrysyrup/soft drink
……….price 85 SEK.